Nollywood Actress Onyinye Okafor stirs reactions online as she shares photos of herself at the Gym
Popular Nigerian actress, Onyinye Okafor, has used her latest post on Instagram to flaunt her beauty to her fans from the gym. The actress shared pictures of herself at the gym where she had gone to exercise herself. She is someone who loves to showcase her beauty on social media, and she has done it again by sharing lovely pictures of herself in different postures. Some of the people who saw the post could not hold their nerves as they reacted quickly to her post………….   READ FULL ARTICLE

On this occasion, she showed up in a beautiful gym outfit that looked good on her. She applied nicely done make-up to her face that matched the color of her skin. She wore lovely sneakers as she took the pictures in a standing position.
ATTENTION: For The Best In Tech News Visit
Appgon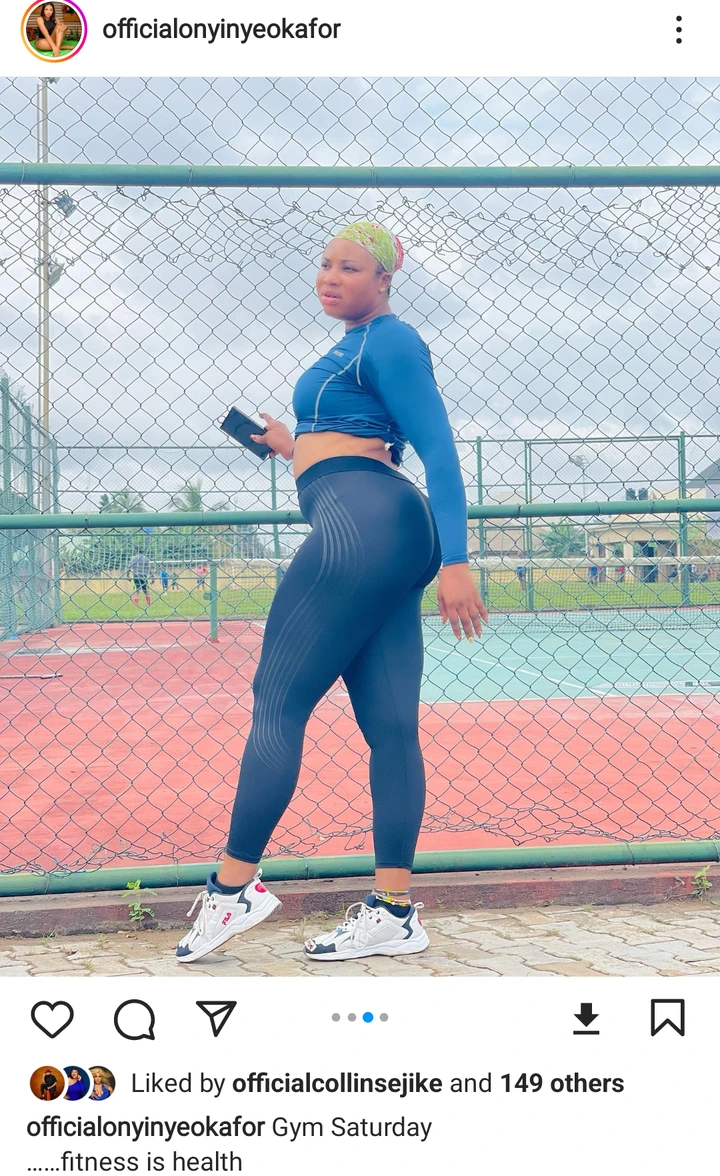 She captioned her post by saying, "Gym Saturday. Fitness is health.." This caption alongside her pictures caught the attention of her followers as they expressed their opinions on them.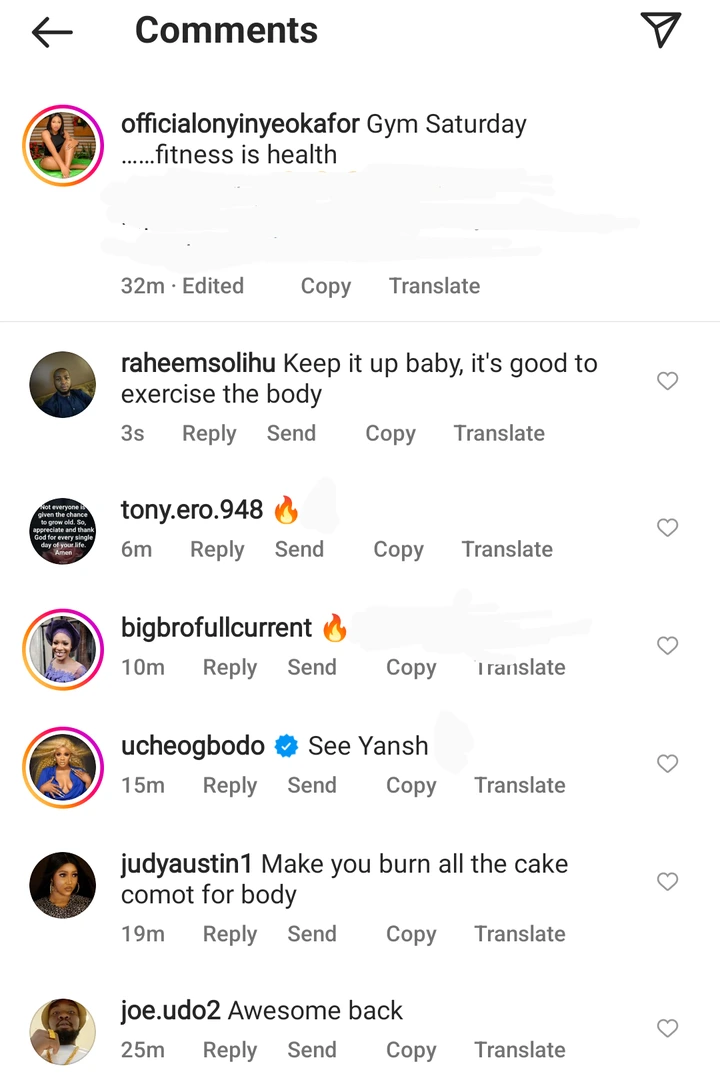 If the comments and reactions on her post are anything to go by, it is safe to say that her followers were impressed with her outfit as they reacted positively to it, while others encouraged her to keep going for exercise.