"Nice meeting you Legend" – Sheriff Tiraspol player celebrates Cristiano Ronaldo after thursdays night's UEL game
Portugal national team captain, Cristiano Ronaldo scored his first goal of the season and his first-ever goal in the UEFA Europa League as Manchester United defeated Sheriff Tiraspol 2-0 at the Zimbru Stadium on Thursday night in Moldova……..   READ FULL ARTICLE
ATTENTION: For The Best In Tech News Visit
Appgon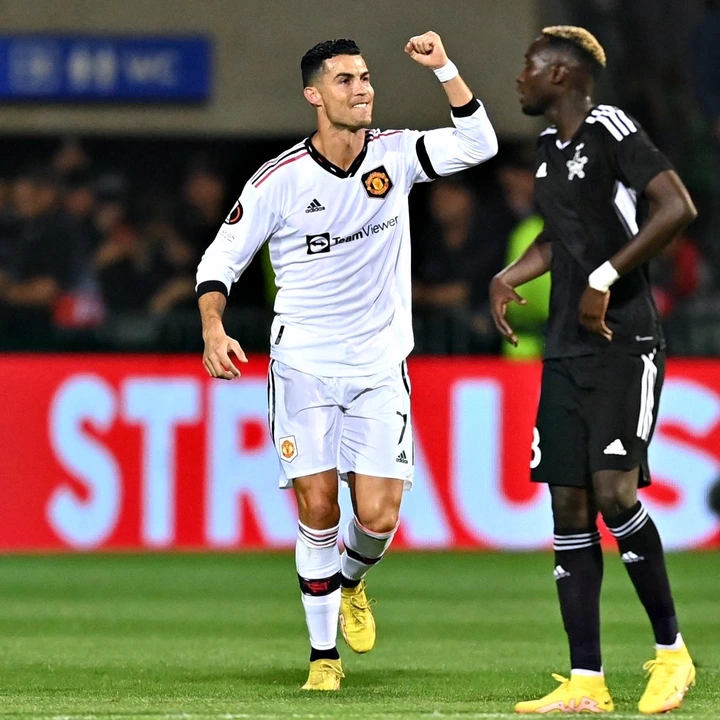 Manchester United went ahead in the 17th minute, courtesy of a brilliant strike from Jadon Sancho, before Cristiano Ronaldo converted Manchester United penalty in the 39th minute after Diogo Dalot was brought down in the Sheriff box.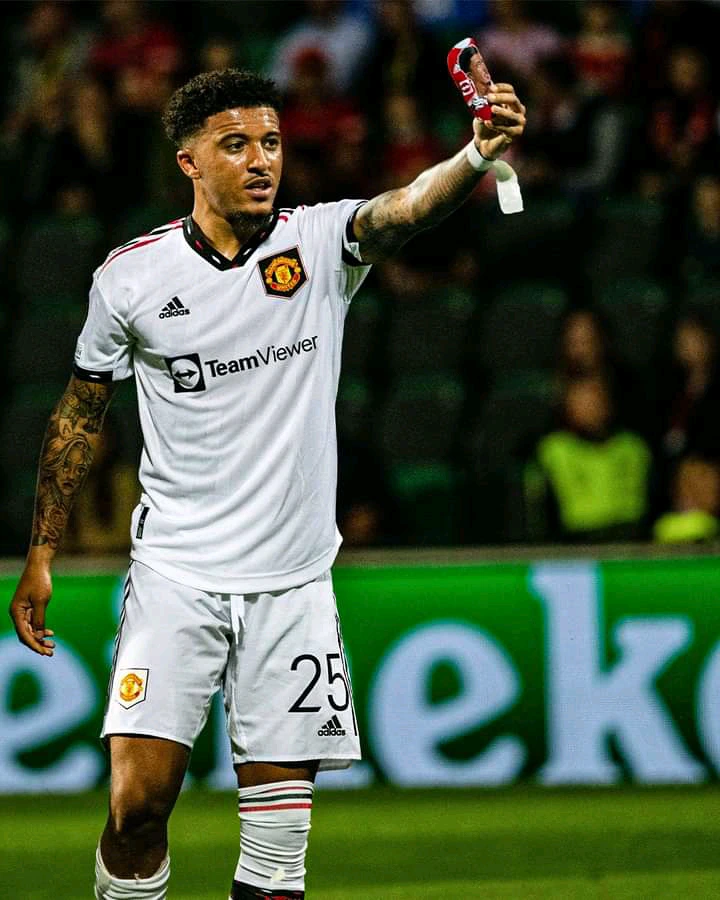 After Manchester United's Europa League 2-0 victory over Sheriff Tiraspol on Thursday night in Moldova, Sheriff Tiraspol midfielder, Mudasiru Salifu has taken to social media to call Cristiano Ronaldo Legend and the Goat.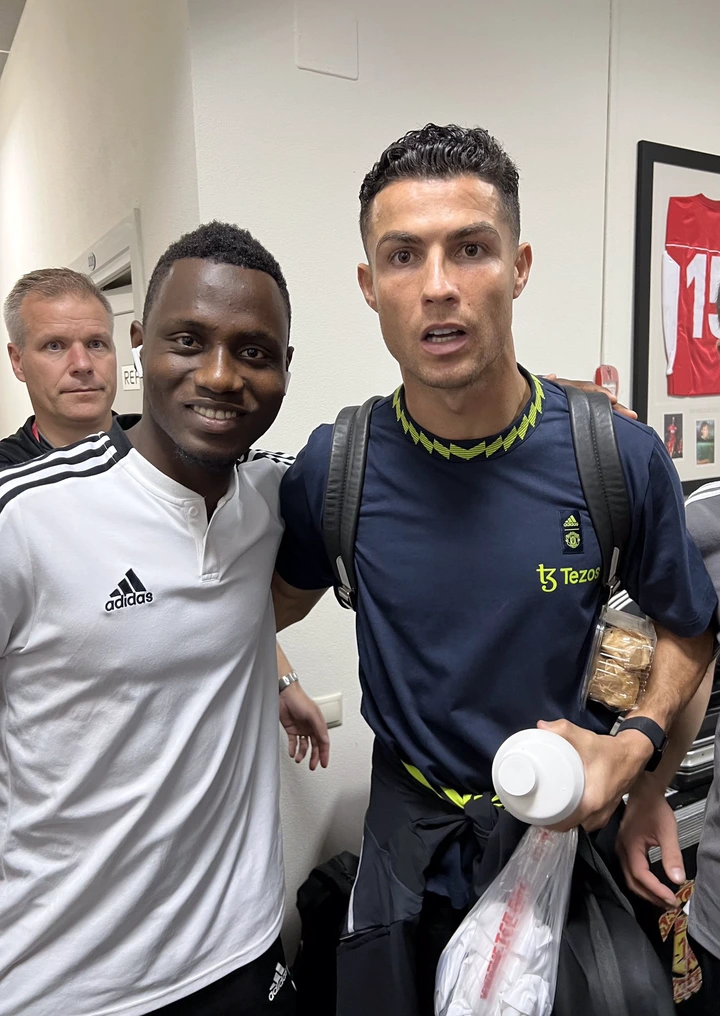 Mudasiru Salifu tweeted: "Nice meeting you legend 🐐 @Cristiano" alongside a photo of himself and Cristiano Ronaldo in Moldova.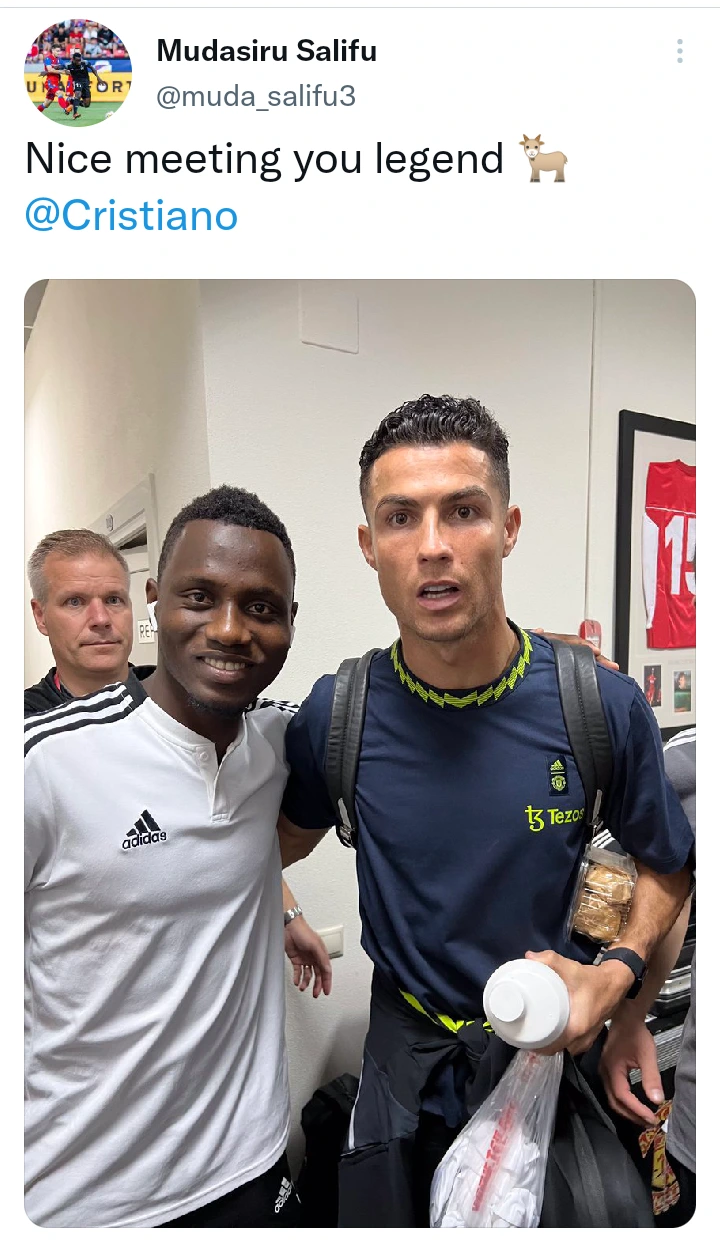 Manchester United are currently third in Group E, three points behind Group leaders, Real Sociedad and are levelled of point with second placed Sheriff Tiraspol.