Meet Iya osogbo The Oldest Woman in The Yoruba Film Industry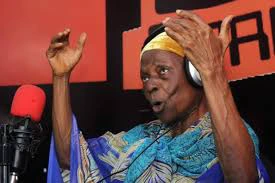 Madam Grace Owoola Oyin Adejobi is the oldest woman in the Yoruba Film Industry. She is a Nollywood actress who played a critical role in some Yoruba movies that were released years ago.
Madam Grace is popularly known as Iya Osogbo. She was given this nickname when she played a critical role in the movie ERAN IYA OSOGBO in the year 1999. In the movie, she acted the role of Iya Osogho.
Her husband was a Chief and a Yoruba actor who died a few years ago. The husband was Chief Oyin Adejobi by name.
According to the actress, she had been in the Yoruba Film Industry for about 67 years ago. She had also acted in significant roles in other films before she was featured in Eran Iya Osogho.
Recently, she celebrated her 91st birthday. Several Yoruba actors and actresses came to take pictures with her. Some Nigerians on social media also prayed for her.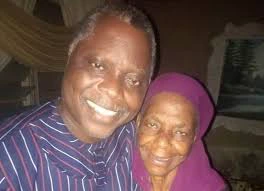 Photo of Veteran actor, Dele Odule with Iya Osogbo
She is one of the best Nollywood actresses and a star who is widely known and recognized in Nigeria and outside the country.