Meet Funmi Martins, Mother Of Popular Nollywood Actress Mide Martins Who Died After Childbirth
Funmi Martins was undoubtedly a raving Nollywood actress in the Yoruba movie industry in the mid 90s. She was born in September 1963.
She was close to being a professional model before she eventually ventured into acting.
Funmi however took the movie industry by the horn precisely in 1993 When she made her first major appearance in the blockbuster movie titled "Nemesis", from which she went on to feature in so many high profile movies before her untimely death in 2002.
Legendary Actor Adebayo Salami Popularly known as Oga Bello was the first top movie star who helped Funmi Martins get her first ever movie role. And she was versatile enough to be renowned as on of the few female thespians who thrived easily in taking on both Yoruba and English language movie roles.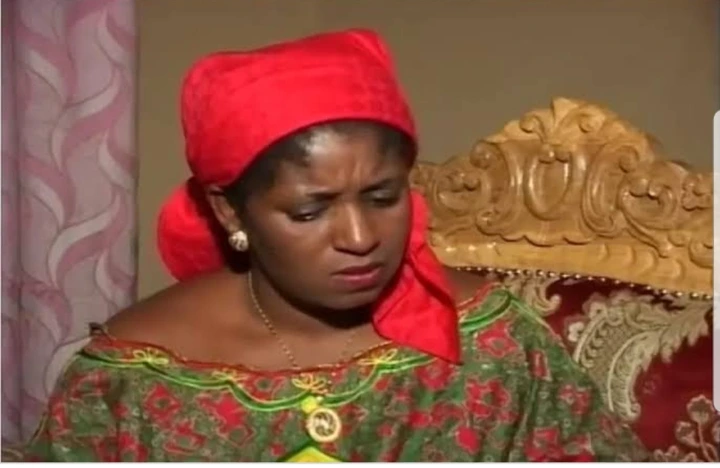 Funmi Martins died untimely in May 2002 less than 5 months to her 39th birthday. This was a year many Yoruba movie lovers would not want to always remember because top movie stars were lost to the cold hands of death, Most notably Ireti, who happened to be another shining star back then.
It was two months after she gave to her last child that she gave up the ghost. Funmi Martins complained of dizziness on that particular day after which she was swiftly rushed to a hospital around Iju area of Agege in Lagos on Sunday May 5th, 2002, she was sadly pronounced Dead the following day which was as a result of Cardiac Arrest.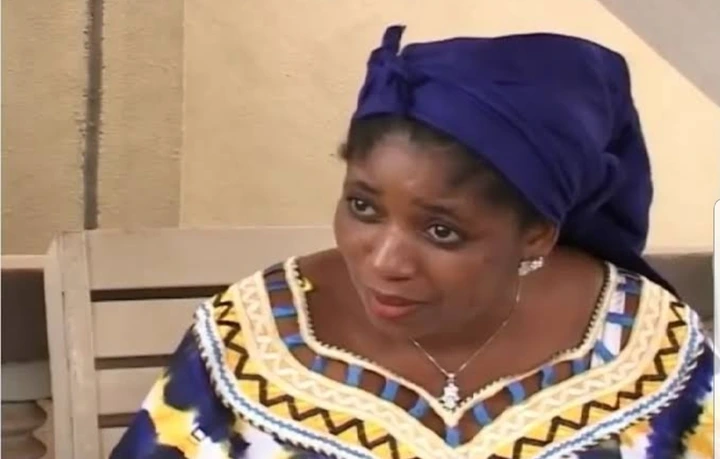 Even though Funmi left the world at the very early age of almost 39, her heritage and reputations still remains very much intact as her delectable daughter and highly famous Nollywood Actress Mide Martins has continually carried on the impeccable legacies of her adorable late mum. She even went ahead to include her late mum's name in her own legal name before getting married 'Olumide Funmi-Martins'
Mide Funmi-Martins.
Olumide Funmi-Martins Abiodun is one of the beautiful screen goddesses that graces our screen particularly Yoruba films. I am sure a lot of us know her very well. She is an alumnus of Olabisi Onabanjo University, Ago-Iwoye in Ogun State. She had her primary and secondary education at Community Grammar School, Ibadan and Providence Heights Secondary School, Lagos respectively.
Olumide Funmi-Martins Abiodun married Afeez Abiodun, her late mother's Personal Assistant. Their union has birthed two gorgeous girls. Olumide Martins in an interview with confessed that her marriage with Abiodun has not been full of ups and downs, but she thanked God for his faithfulness in their union.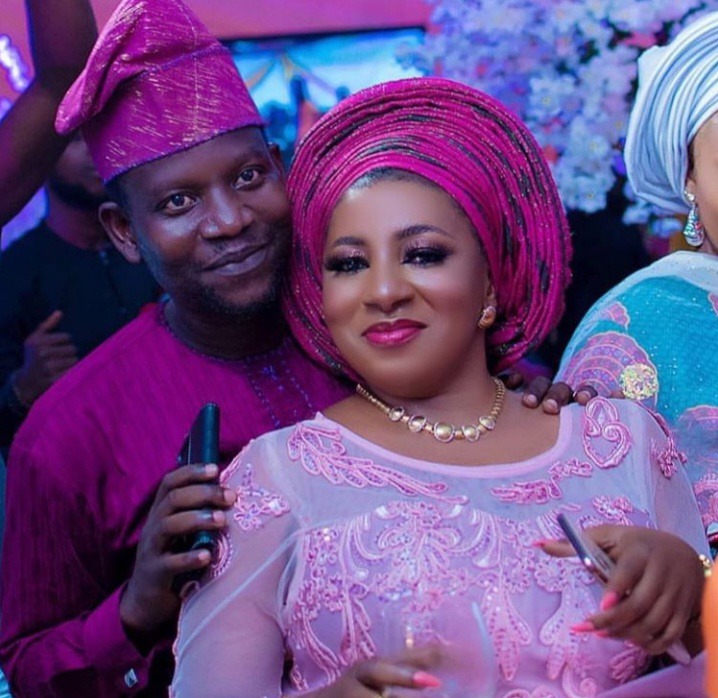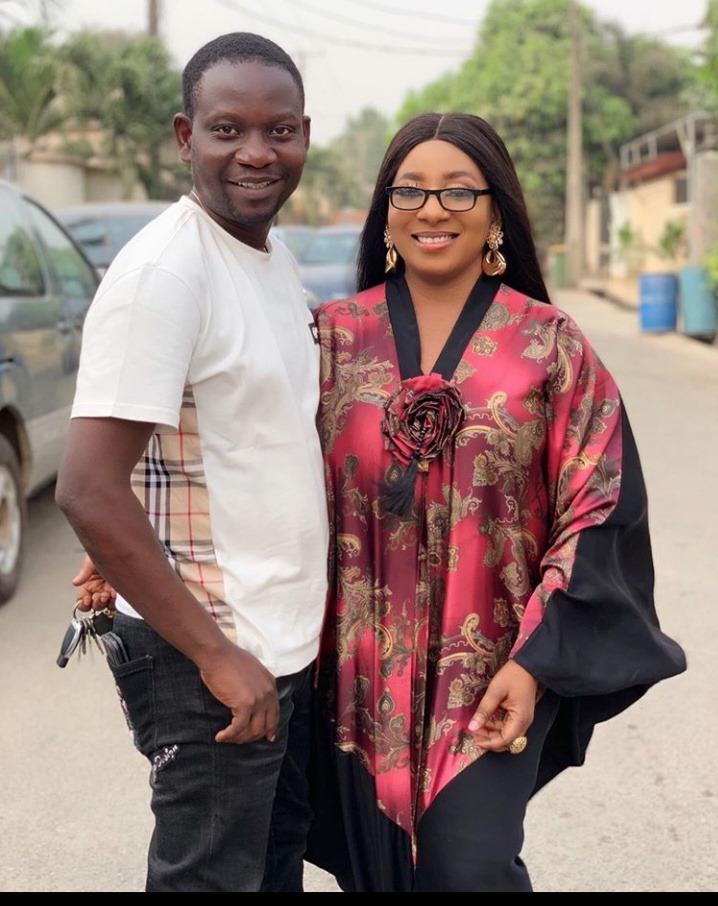 Her fans are used to seeing the star actress as a nagging wife, envious wife or a stubborn person in numerous movies. She has acted more than a hundred movies which include 'Akan', 'Idunnu mi', 'Omo odo mi', 'Ida', 'Ololade', 'Eru eleru' and 'Omo oru kan'.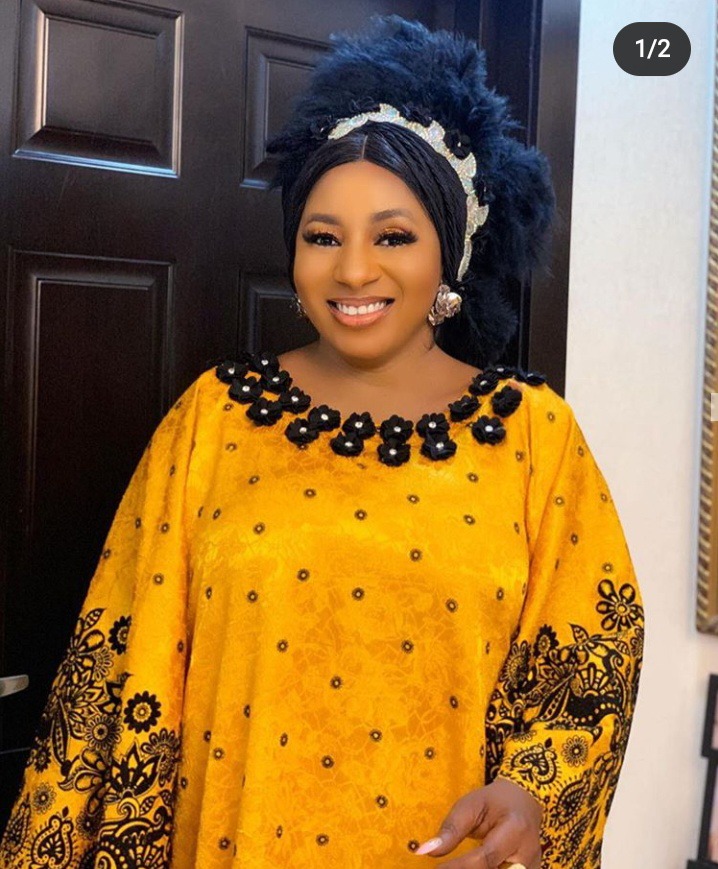 In an interview referenced to earlier, Mide Funmi Martins noted that she ventured into acting after the death of her mother in 2002. Her passion for acting knows no bound.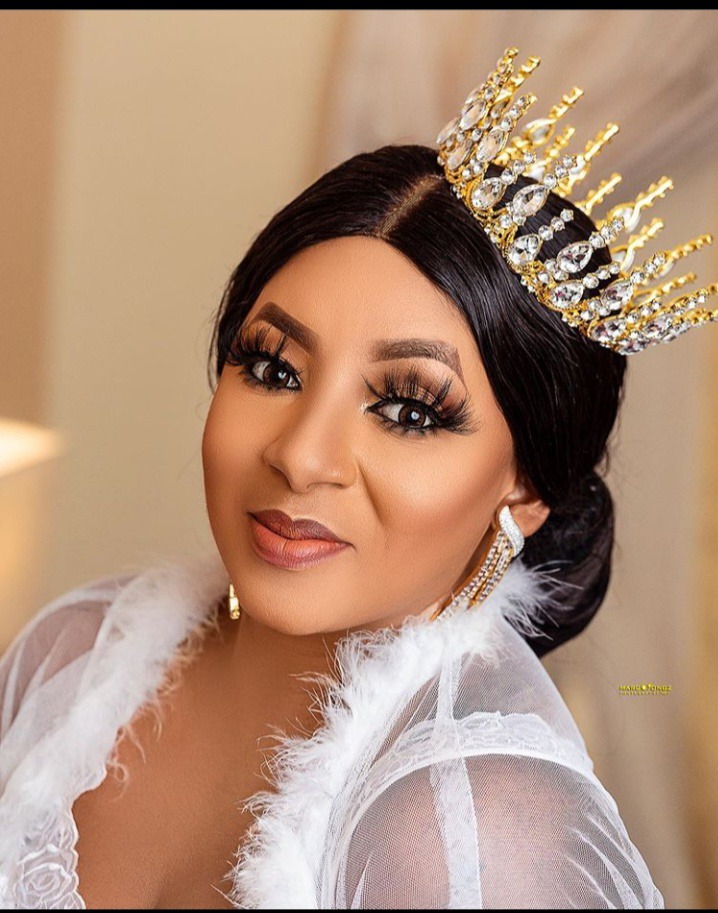 The beautiful actress also noted that contrary to what people think, she is not a problematic person. She described herself as a quiet and an easy-going person.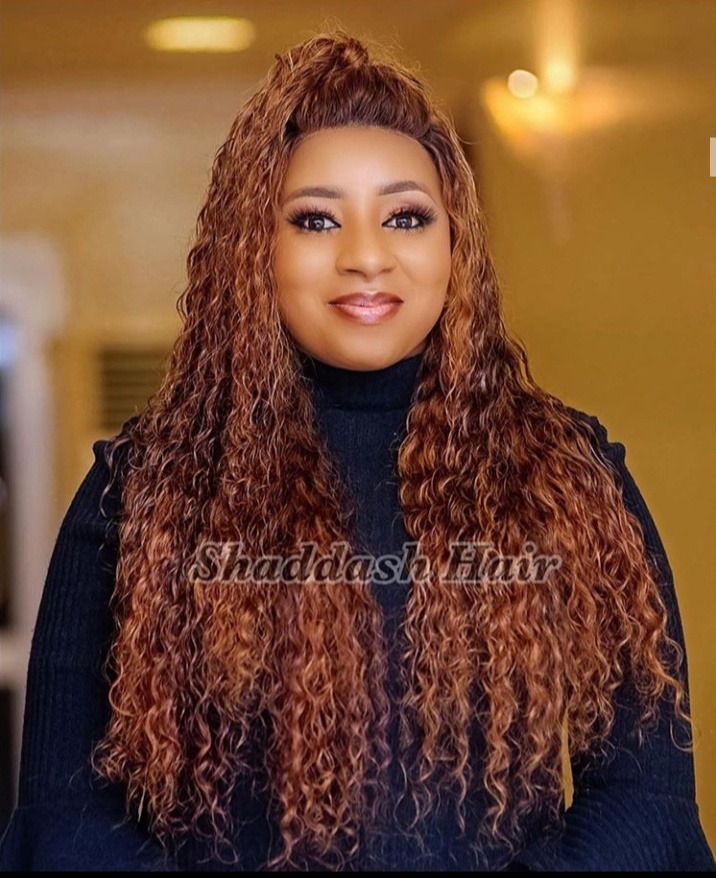 Mide doesn't seem to keep plenty of friends but she seems to be at peace with every of her colleagues. She celebrates every one equally. However, Mercy Aigbe appears to be her closest. They hang out and party together.