Meet 5 Nigeria Billionaires Who Married Younger Women [Photos]
The Institute of marriage is as old as man, no matter what religion one practises marriage is embedded in it…………  READ FULL ARTICLE 
While there might be a disparity in the way marriage ceremony is conducted across regions and religion, marriage forms the bedrock on which the human race stands on.
ATTENTION: For The Best In Tech News Visit
Appgon
The need to marry set in when one has some set-out goal ticked in their box while for many, finding the right partner ticks every other requirement. This writing brings to light 5 Nigeria billionaires who married ladies young with large age gap between them.
1. Ned Nwoko & Regina Daniels.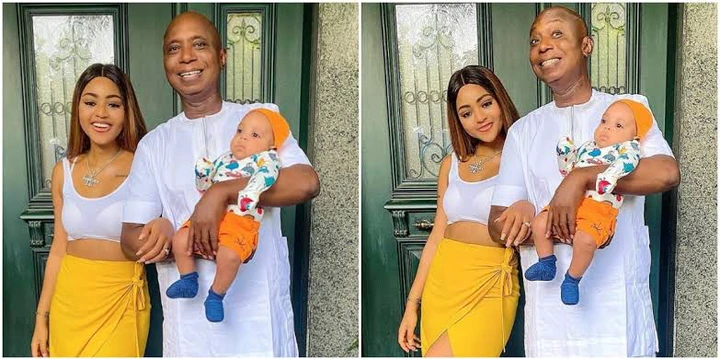 Prince Ned Munir Nwoko, is a Nigerian lawyer, politician and philanthropist. He was a member of the House of Representatives between 1999 and 2003 representing Aniocha North-South and Oshimili North-South. In January 2020, he undertook a symbolic expedition to Antarctica to flag off a Malaria Eradication Project.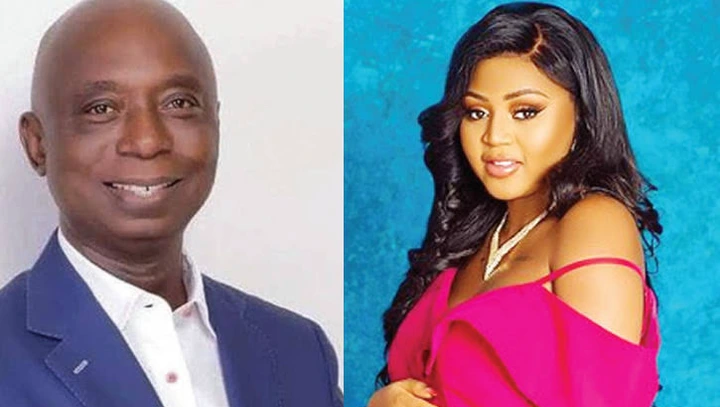 Ned is married to Regina Daniels. He married her when he was 58 years and Regina was not up to 20 years then. The union has produced a baby boy named Tarik Nwoko. Regina Daniels is a Nollywood actress and has featured in over 100 movies.
2. Razak Okoya & Sade Okoya.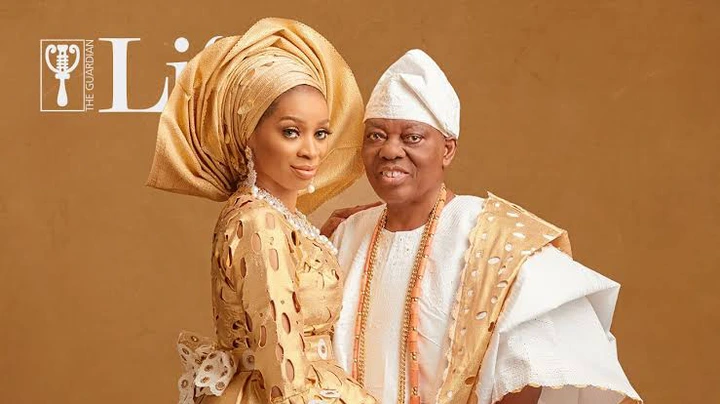 Chief Razak Akanni Okoya is a billionaire industrialist and the Aare of Lagos. He is the owner and founder of Eleganza group of companies, which has a market spanning Western Africa.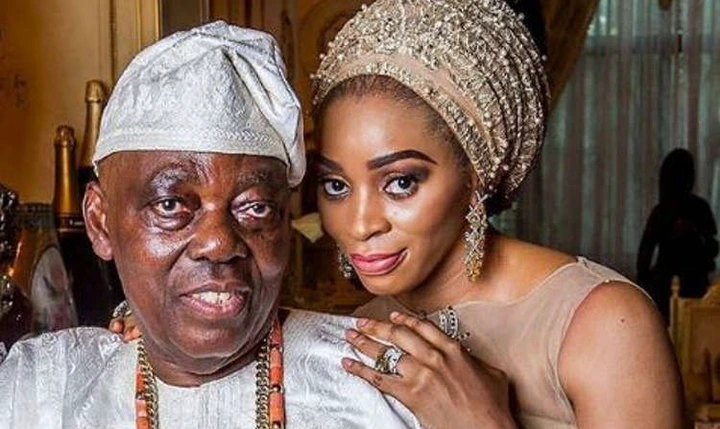 He married his wife Sade when she was 23 years old and he was 59 years old. The chairman of the Eleganza Group of companies has had other wives before Sade.
3. Emmanuel Iwuanyanwu & Chinonyerem Enweren.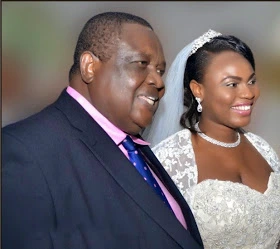 Emmanuel Iwuanyanwu is the founder of the Iwuanyanwu Football club now known as the Heartland FC and the chairman of Champion Newspaper. He was previously married but lost his first wife to cancer, he married Chinonyerem in September 2013, when she was reported to be 26 years old. The businessman has businesses in over 20 sectors in the country. Chinonyerem is the sister of former BBN housemate Prince.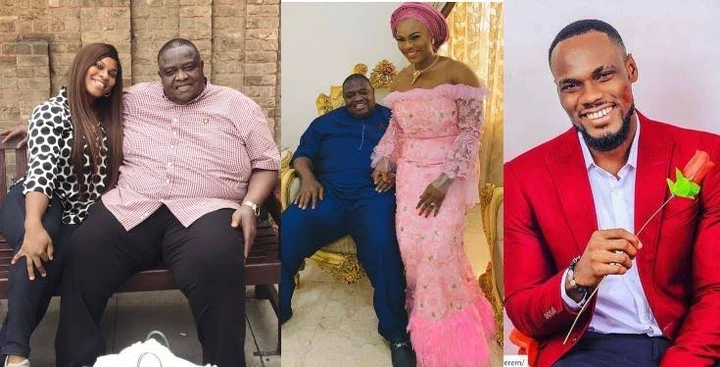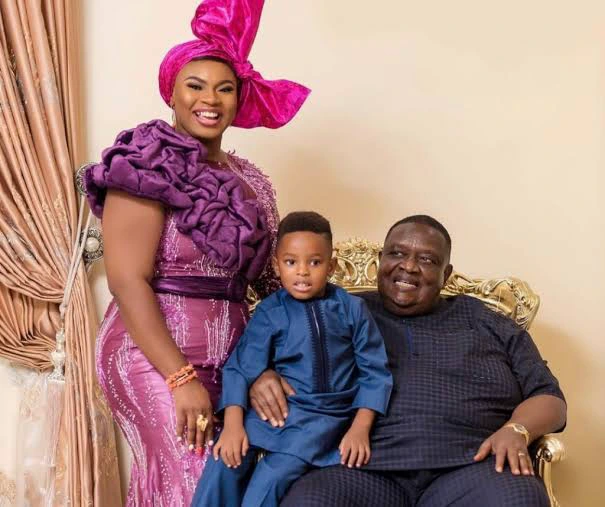 The union is blessed with a son named Kamsiyochukwu Emmanuel Iwuanyanwu (Jnr).
4. Sir Emeka Offor & Ada Ofondu.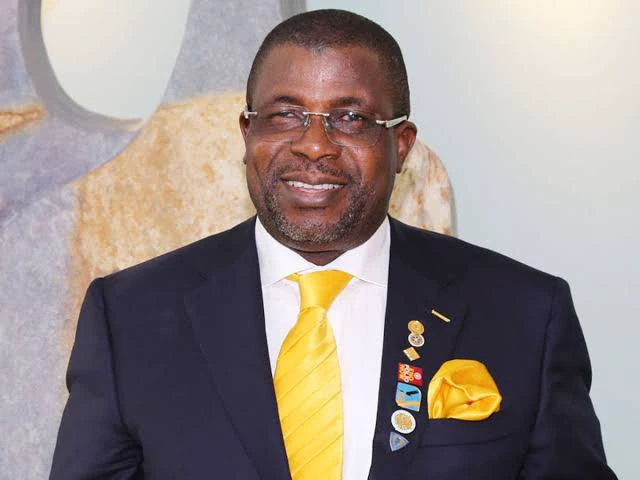 Emeka Offor is a Nigerian oil magnate and entrepreneur, born in Kafanchan, Kaduna state. He hails from Irefi Oraifite in Ekwusigo local government area of Anambra State, Nigeria.
He married Ada Ofondu who it was rumoured he dated for over 5 years. He had 2 wives before her who are from Imo state. Ada became his third wife. Ada was reported to be 25 years old when she married Sir Emeka Offor who was 57 years at the time with his first daughter from another marriage been 30, and his first son been 28.
5. Prince Sunny Aki & Dabota Lawson.
Prince Sunny Aku is the Chief Executive Officer of Novena Majesty Furniture. He hails from Abia State. The billionaire businessman married Dabota Lawson on December 13th 2014 at Sky Terrace Hall, Oriental Hotel Lagos.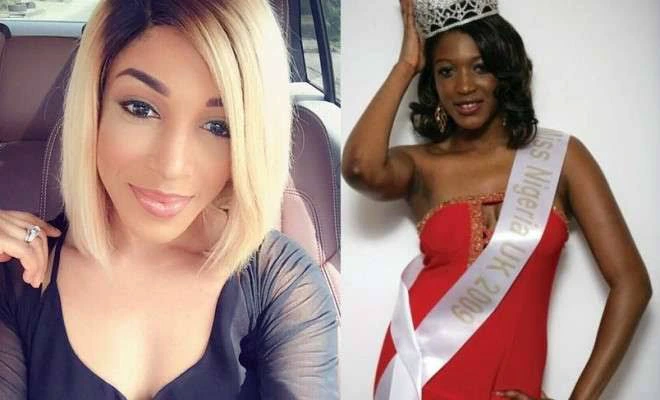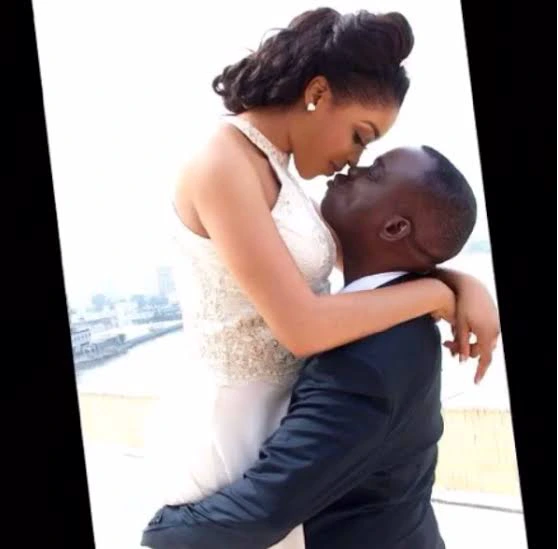 Dabota Lawson is a former beauty queen winning Miss Nigeria UK in 2009.
To my wonderful readers, this question is for you; Can you marry someone with a 20years age gap?
Please like and share with your friends to enlighten them and do well to drop any observation, contribution or questions in the comment section.